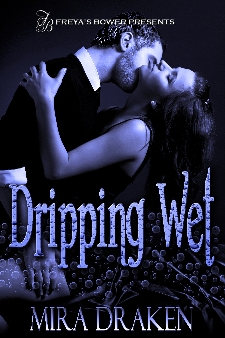 I proudly present:
My first published ebook!
The book was published at Freya's Bower on February 23rd, 2010.
Okay, it´s a short story, but others (longer ones) will soon follow. I had lots of fun writing it, and I sincerely hope you will enjoy it as well.
It´s about a chance encounter of a young woman with an older man during a thunderstorm, which leads to a very, very hot night...and perhaps there´s even a little love in the end.
You might want to find out. Go and have a read!.
Genre: Chick Lit/Contemporary
Rating: Beyond Sizzling
Book Length: Micro
Price: $1.49
Just got a notice that my little ebook got it´s first review, with the rating: You Gotta Read
http://yougottareadreviews.blogspot.com/2010/04/review-dripping-wet-by-mira-draken.html
Very nice review, gives me the urge to write more...